Malaysia is aiming to turn our current situation into an endemic but is it helping that there are still people who are anti-vaxxers?
Most also know that schools are going to reopen next week on 4 October and there is still an issue of teachers who refuse to be vaccinated.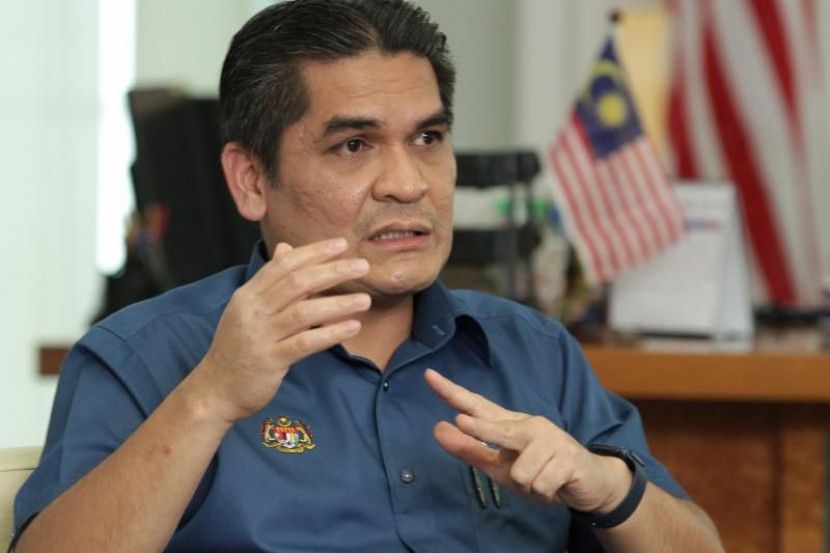 Action will be taken against those who refuse vaccination
Senior Education Minister Datuk Radzi Jidin had announced that those teachers who are against the vaccine may be transferred elsewhere as their actions can affect the Teaching and Learning (PdP) process of students to be affected.
The situation is being mulled in the interest of students safety.
"Previously, unvaccinated teachers could not teach face-to-face but must be present in school, where they are put in a special place and given assignments.
"However, if we look at this data, we find that at certain schools there are teachers who refuse to be vaccinated teaching the same subjects, so how can we continue learning in this context," he said.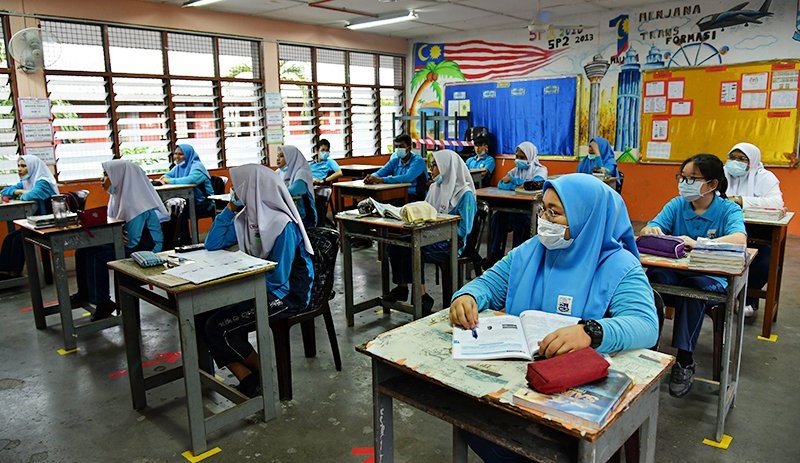 Schools practicing appropriate SOP guidelines
He's noted that the issue should not be prolong and transfers should be carried out to resolve it. Previously there were 2,500 of the teachers not wanting to get vaccinated and now there are about 2,000 of them. Radzi notes that action must be taken against these teachers.
As of now, action against the teachers will be decided by the Public Service Department as they still need an appropriate form of action taken against them.
Man, why can' they just get vaccinated. What so hard about it? If it's due to health complications that they currently face, then it's understandable. These are people who need to educate our younger generation, how can they act this way?
Vaccination of teenagers on track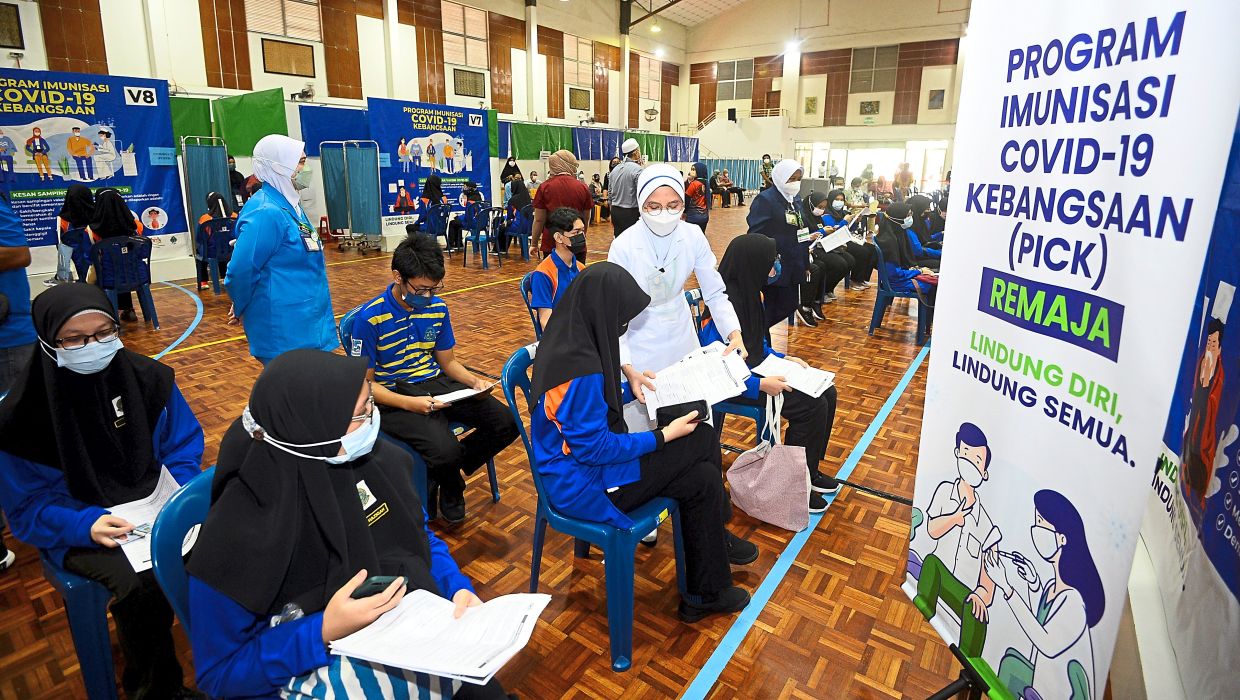 A nurse checking the teenagers registration at a vaccination centre
As of last week, teenagers were able to get their vaccinations as long as they were accompanied by their parent or guardian. It looks to be running well and once schools reopen, the students can get their appointment via a schedule that is determined by their schools.
"The vaccination programme for teenagers just started and we are monitoring parents' acceptance but, so far, there is good acceptance and parents are determined in sending their children to get vaccinated and we will continue to monitor the situation,"
As of 26 September 2021, Malaysia recorded a total of 13,096 new cases and 20,971 recoveries.
Hopefully these teachers will comply with the government SOPs and get vaccinated. I don't see a reason of why they should be an anti-vaxxer and results have shown that vaccinations have been lowering the number of daily cases.
*Sources: Visual and Reference Credits to Social Media, Malay Mail, Free Malaysia Today & various cross references for context.
FOMO much? Follow our Facebook and Instagram for more updates.