PALMA 2022
Calling all international students! Have a passion for singing? Here's your chance to shine!
Asia Pacific University will be hosting PALMA 2022 which is a competition open to all international university students!
PALMA is a competition where International students can showcase their talents in singing but the catch will be students will have to sing Malay songs!
Yes, you heard me right!
For those interested in signing up, you're gonna be in for a treat as there is up to RM8,000 up for grabs!
Below are the details for PALMA 2022: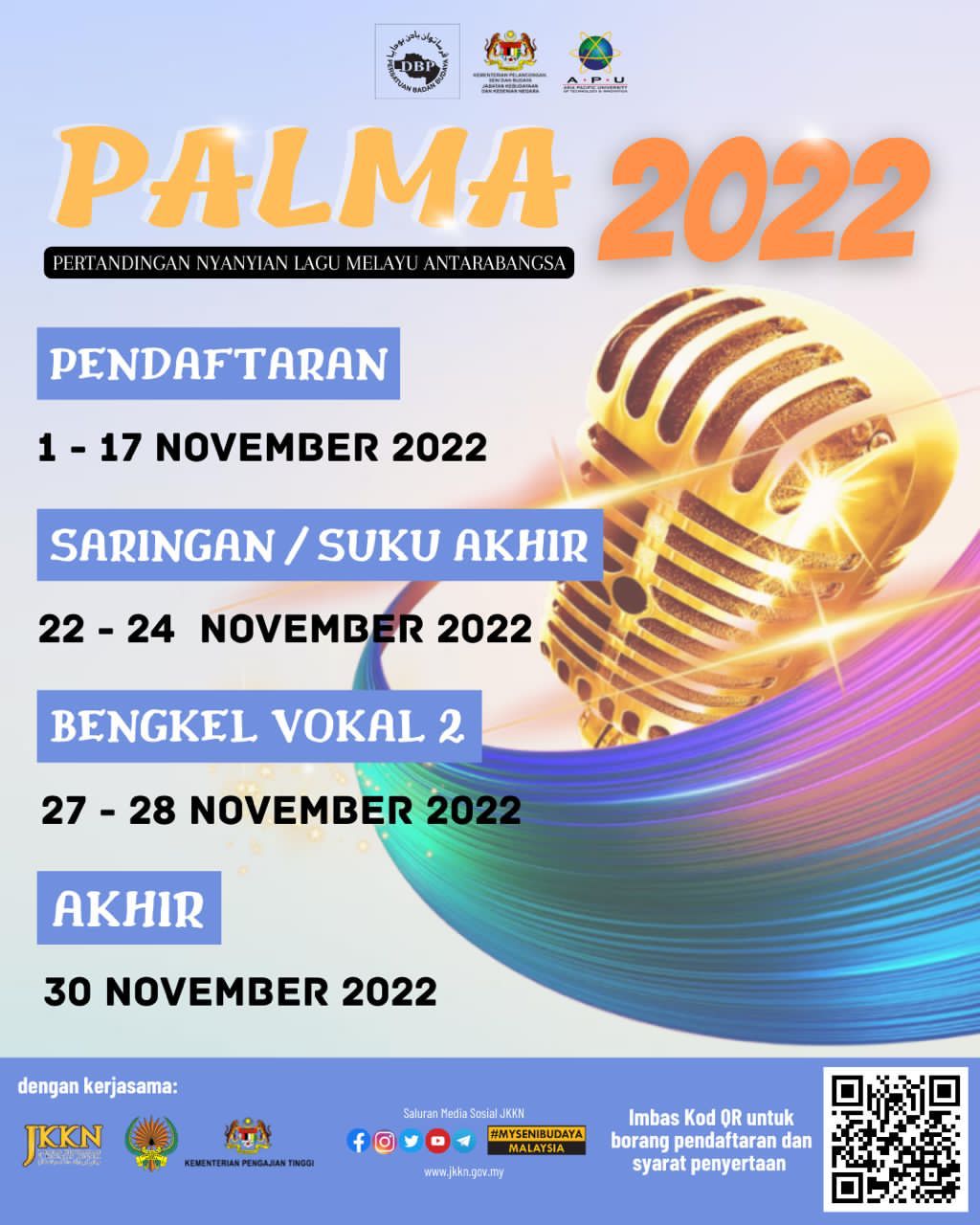 Registration
Date: 1-17 November 2022
Screening
Date: 22-24 November 2022 (22, 23 Physical Screening, 24 Online Screening)
Time: 6PM- 10PM
Location: Asia Pacific University
Vocal Workshop 2
Date: 27-28 November 2022
Finals
Date: 30 November 2022
Location: Balai Budaya Tun Syed Nasir
So, what are you waiting for? Tell your friends and come join in the fun! To register, you can either scan the QR Code in the poster or click on the registration link below:
Registration Link: https://forms.gle/bMuj88CuHDEcx12a6
*psst* Registration is also free 😉
Are you excited to hear International Students sing in Malay? Cause we know we are!