Hooray! Starting October 15, universities and colleges will start reopening once again in stages for face-to-face classes.
Most students have probably been eagerly waiting to head back to their campuses to finally have their true college experience instead of being stuck at home staring at a laptop screen.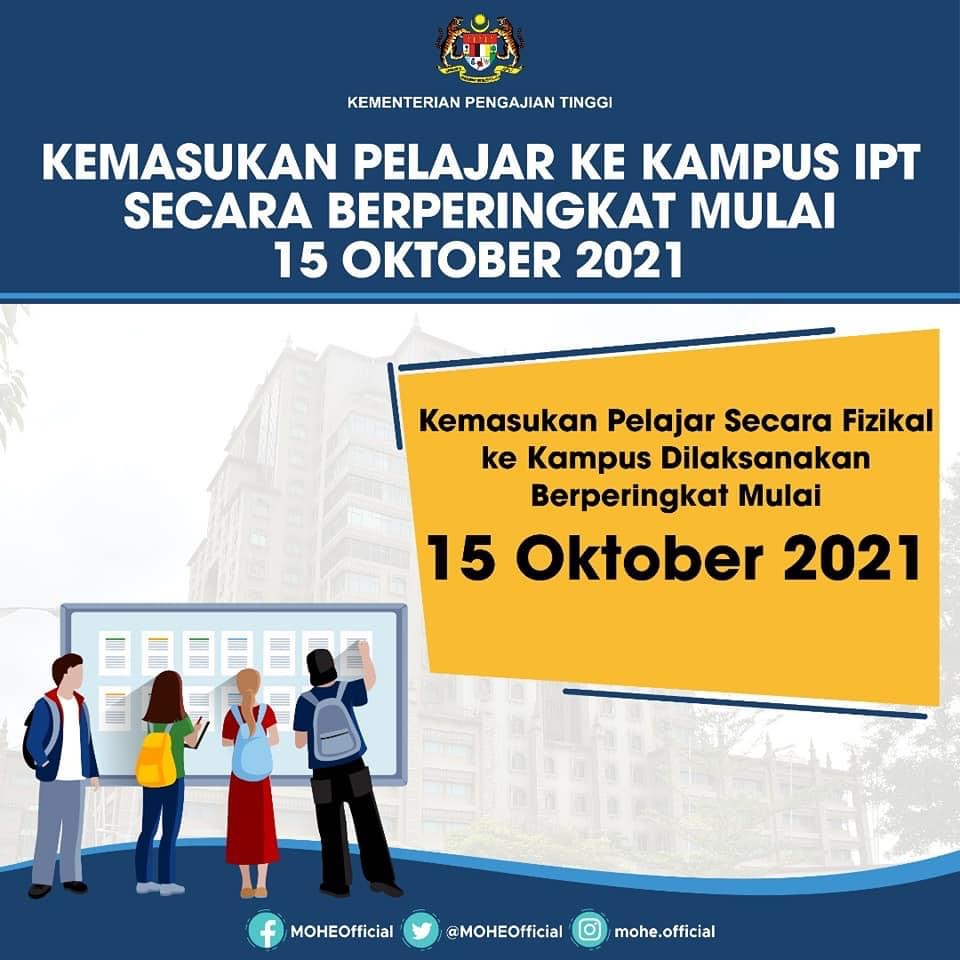 However, The Ministry of Higher Education (MoHE) has stated that this is only applicable for fully vaccinated students and staff.
The good news is that the reopening of all campuses will apply to all states regardless of which phase of the National Recovery Plan they are at.
But bear in mind that students returning back to their campuses in Sabah, Sarawak and Labuan will have slightly different standard operating procedures (SOPs) from students in Peninsular Malaysia as these states will also have to adhere to the regulations set by their state governments.
Not forgetting about all the international students, as they too will have certain regulations to comply with set by the MoHE.
It all sounds a bit complicated, doesn't it?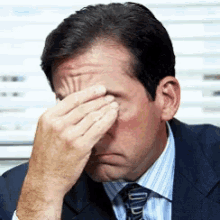 Don't worry as we've broken down all the important facts you need to know to ensure you have a smooth sail on your way back to college!
For students in Peninsular Malaysia:
You can return to campus once you are fully vaccinated and have completed the two-week waiting period after the second dose.
Universities and colleges will be taught via hybrid on-campus classes as well as via online classes.
If online lessons are allowed, students can opt to attend classes online.
Students are allowed to return to campus by either driving by themselves, being dropped off by a parent/guardian or by flying in. Students can also carpool together on the condition that all of them have been vaccinated.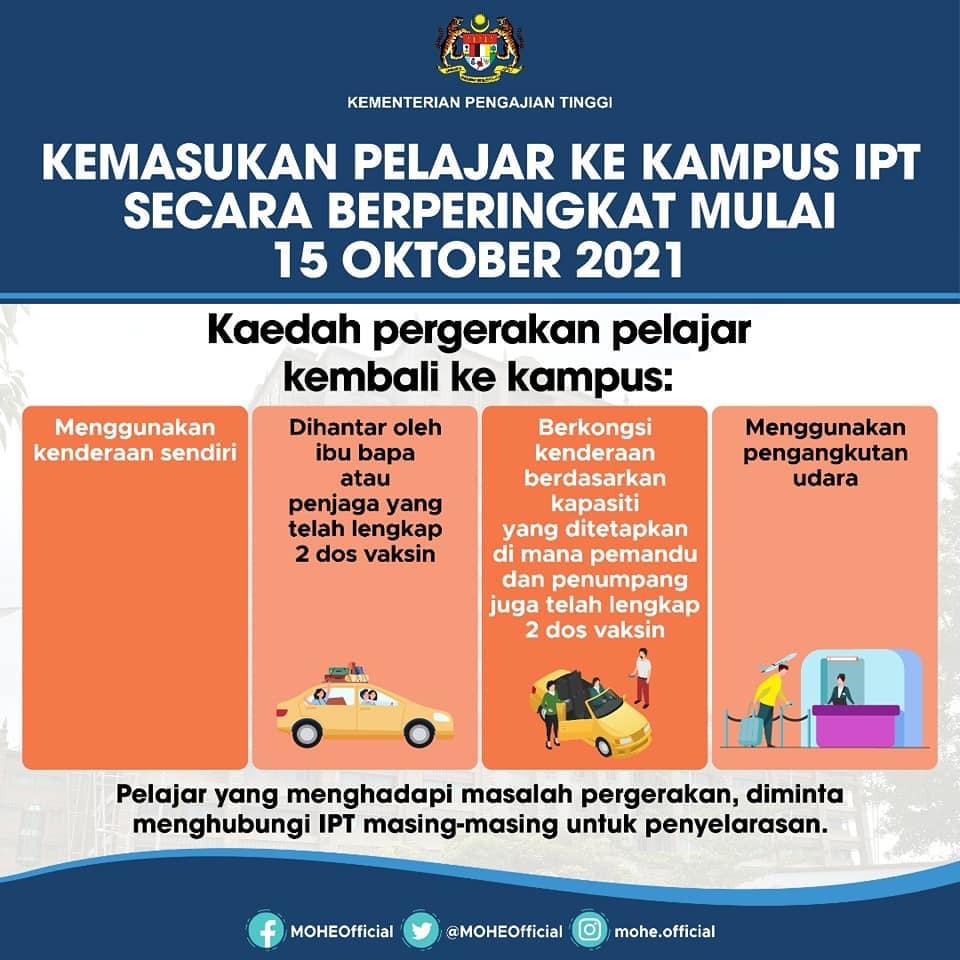 If students are required to cross states or district boundaries and come across a roadblock, all they have to do is provide a letter from their respective universities or colleges as proof they are allowed to return back to their campus
As for students who have yet to receive their vaccination, MoHE has advised students to get their jabs at walk-in vaccination centres.
For students who are unable to get vaccinated due to health reasons, they can appeal to their respective institutions on whether they may be allowed to return to campus.
For students in East Malaysia:
Students returning to Sabah, Sarawak and Labuan must obtain clearance letters from the police in order to cross state borders
They are also required to take an RT-PCR swab test three days before leaving
Students must also take a swab test at a government clinic but fortunately, the cost will be taken care of by the Health Ministry. (Thank god for that as college students are always broke af!)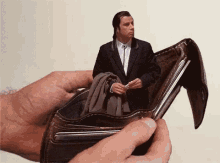 MoHE has also allowed colleges and universities to conduct their own swab tests but the cost will be theirs to bear.
Tertiary institutions are also encouraged to provide Covid-19 self-test kits during student enrollment
Those who have yet to receive their first dose can go to walk-in vaccination centres but must have their offer letters of students cards ready to show as proof that they are heading back to campus
For students in Sabah, it is mandatory for fully vaccinated students to conduct self-assessments via the MySejahtera app.
Quarantine is no longer required for fully vaccinated students returning to Sarawak.
Students returning to Sarawak who are unable to get vaccinated due to health reasons can apply for an exemption by submitting a confirmation letter of their health status issued by a government hospital or clinic.
Labuan requires returning students to quarantine for five days as well as take a RTK-Ag test on the fourth day of quarantine.
All three states will bear the costs of the quarantine for returning students.
For International Students:
International students who are citizens of the United Kingdom who are enrolled or looking to take up courses in Mobility and Edu-tourism or looking to relocate to Malaysia along with their families have been given the certificate of approval.
Dependents of international students are allowed to travel with them into the country but must submit their applications alongside the international student's application for approval by the Director-General of Immigration via the Education Malaysia Global Services (EMGS).
International students and their dependents must have a negative RT-PCR test 72 hours before their travel date to Malaysia as well as fill up their information on the MySejahtera app.
Only English translated results of the test are accepted and must be shown to the officer upon arrival at the international entry point
Students and their dependents must undergo a 14-day quarantine set by the National Disaster Management Agency (NADMA).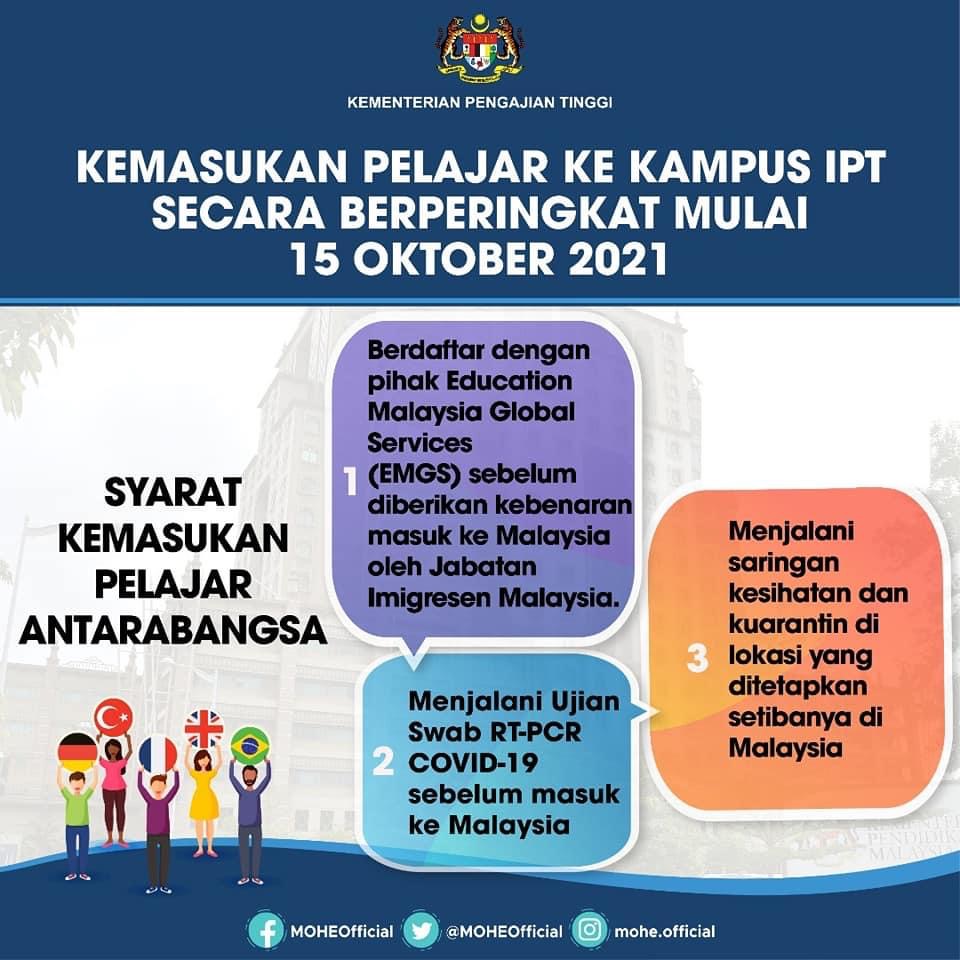 The cost for the quarantine and Covid-19 tests will be borne by the student. Payment can be made online at www.myeg.gov.my.
Payment for the quarantine and Covid-19 tests must be done before traveling to Malaysia and a receipt would be issued by an officer at the point of entry.
International students who want to undergo home quarantine must send an application for Home Surveillance Order (HSO) a few days before traveling to [email protected], where a risk assessment will be done by the Health Ministry for approval.
Tertiary institutions bear the responsibility of bringing international students to their place of residence once they have completed their quarantine. NADMA will issue a release order to the student when crossing borders.
International students transiting at Kuala Lumpur International Airport (KLIA) to head to their campus in East Malaysia must undergo another Covid-19 test after undergoing their 14-day quarantine.
Now that you are up to date on all the important info, are you excited to be heading back to campus? Or are you still worried about the risks? Either way, life has to eventually start returning back to normal and this is the step in the right direction.
*Sources: Visual and Reference Credits to Social Media, Malay Mail & various cross references for context.
FOMO much? Follow our Facebook and Instagram for more updates.