Good news to Klang Valley residents, water supply issue is expected to be restored immediately by today as improvement and maintenance work on critical asset at Water Treatment Plant (LRA) Sungai Selangor Phase 1 (LRA SSPI).
Pengurusan Air Selangor Sdn. Bhd (Selangor Water) expressed that the water treatment system LRA SSPI has already been stabilised since 6am early this morning and the water supply has commenced to channel to the respective water supply distribution system.
"Water supply shall be distributed stage by stage to affected areas in Selangor not later than 5pm today," statement made by the authority today.
Nonetheless, the responsible authority added that the duration of disruption and restoration of the water supply within the affected areas is differ to each other.
"To this matter, it depends on the distance of the user's premise location and the water pressure towards distribution system of the water supply," they confirmed.
It seems that Selangor people gotta treat water disruption issues as "endemic" too now, don't we.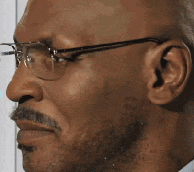 *Sources: Visual and Reference Credits to Berita Harian & various cross references for context.
FOMO much? Follow our Facebook and Instagram for more updates.