Recently, BLACKPINK celebrated their fifth anniversary and they have been receiving tons of gifts from their army.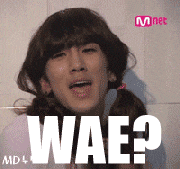 As depicted from the Korean portals, the statement reads: ""We would like to inform our grateful fans who always support BLACKPINK about fan support. BLACKPINK members have been struggling for a long time to tell you about the support and gifts that fans have prepared," translations of the official statement reads. "For BLACKPINK's special days in the future, we would like to politely refuse the anniversaries (group debut anniversary, solo debut anniversary, birthday), broadcasts (music broadcasts, radio, entertainment), performances (snacks, donation wreaths) and postal gifts. We would appreciate it if you could indirectly deliver the gifts and support you are preparing to convey your heart to places in need or for good things (instead)."It further stated that while all four members are grateful for the gifts and fan support, they'd rather if the gifts were channelled to places where they are more needed.
But geogjeonghajima (don't worry) BLACKPINK lovers! The members Jisoo, Jennie, Rose and Lisa are still gwaenchana (ok) with receiving fan letters so everyone still can show their love and support even more authentic through personal writing for them. However, if fans attempt to mail gifts or deliver packages will undoubtedly either be returned or eliminate instantly.
Yeorobun, if y'all still eager to give gifts because that is the only way for you to express love and be happy in life, well, feel free send them straight to MYC! ok wkwkwk.
*Sources: Visual and Reference Credits to Billboard.com, TheStar & various cross references for context.
FOMO much? Follow our Facebook and Instagram for more updates.