Bellatrix—students of Event Management inviting you to join What The Health! because you know what they say, Wellness is Everybody's Business!
🥗 What The Health! 🥑
This event's concept is about promoting and creating awareness among youth and adults to practice a healthy lifestyle by implementing fitness, diet and beauty by enhancing natural, organic, plant-based, cruelty-free and vegan-friendly ingredients.
This event will be held from 24th June until 25th June 2022.
🗓️ 24th at Cafe Angsana, UiTM Puncak Alam. 👫
🗓️ 25th will be streaming live on Zoom Meeting, and Facebook live! 🎥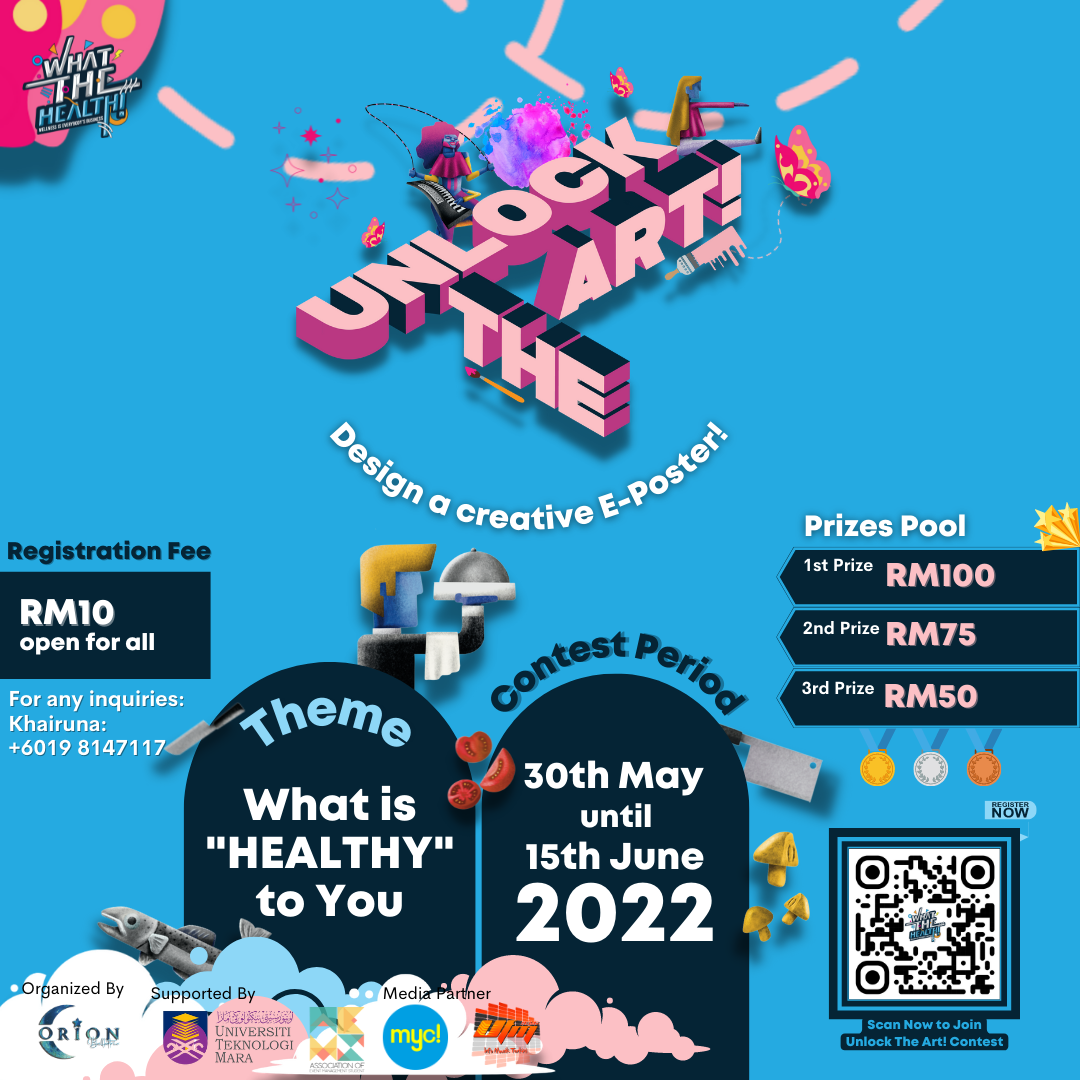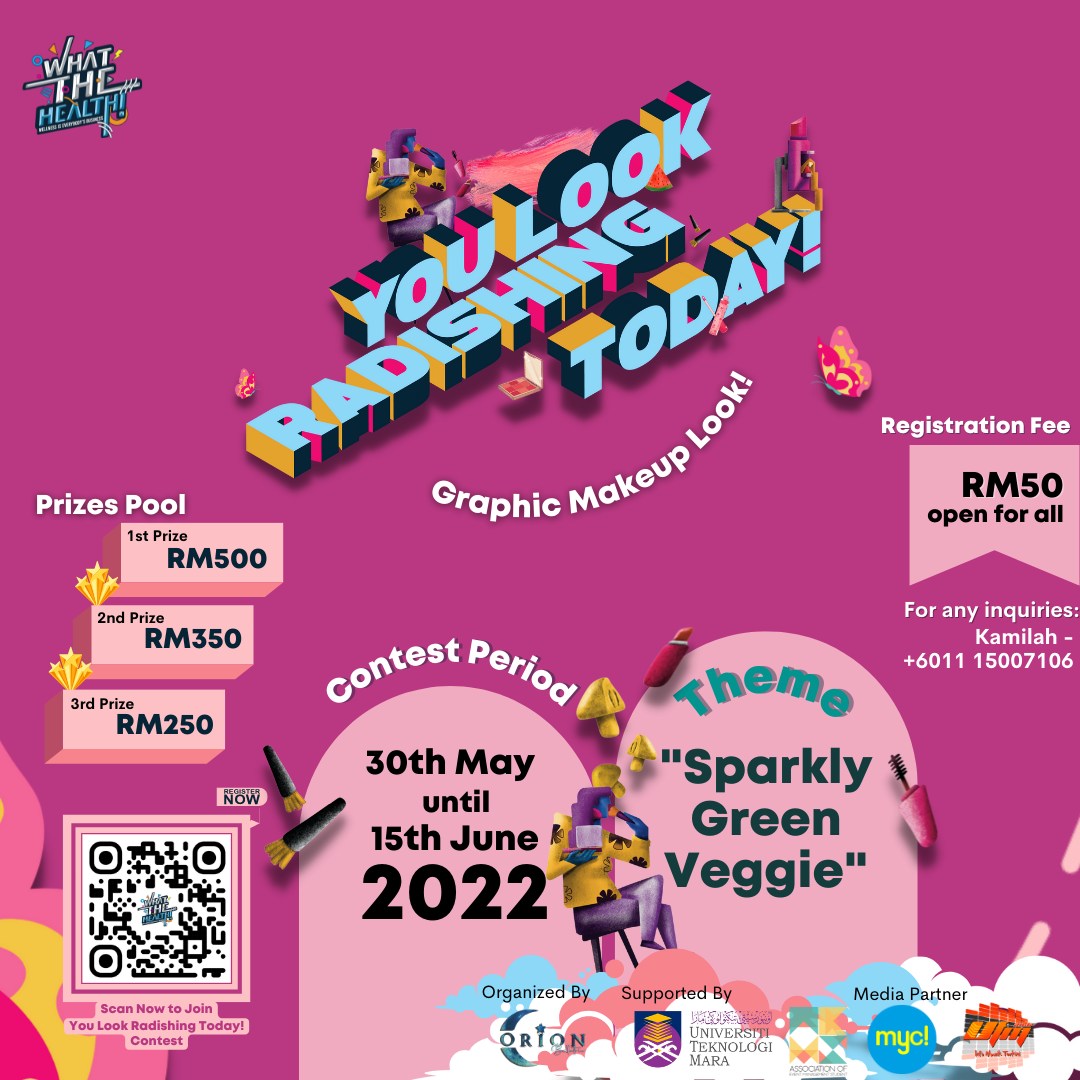 Registration is open for both contests until 7th June 2022! Join both of our contests and cash prizes await the top 3 winners!
💰 RM500 cash prize first place for 'You Look Radishing Today!'💄
💰 RM100 cash prize first place for 'Unlock The Art!' 🎨
The highlight of What The Health!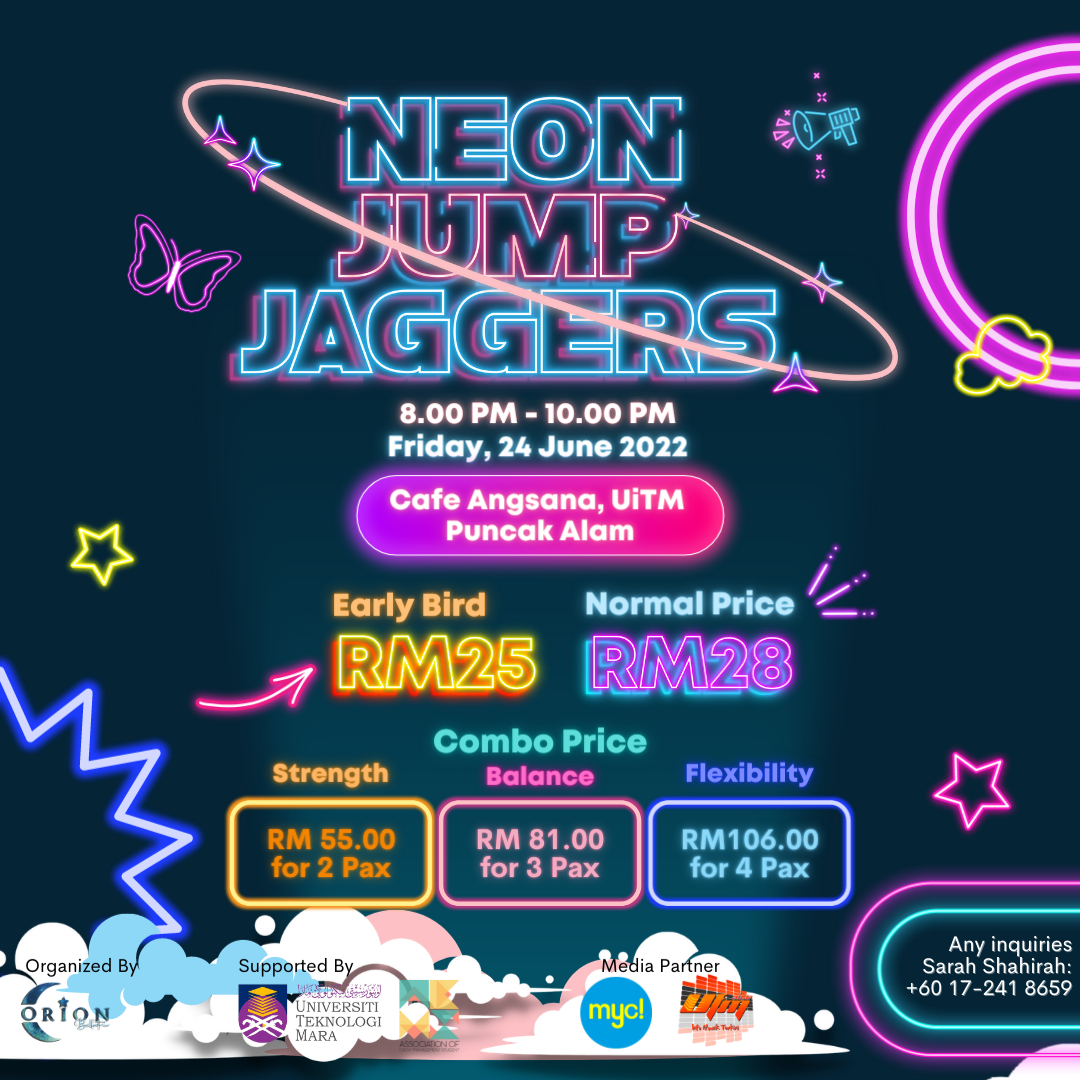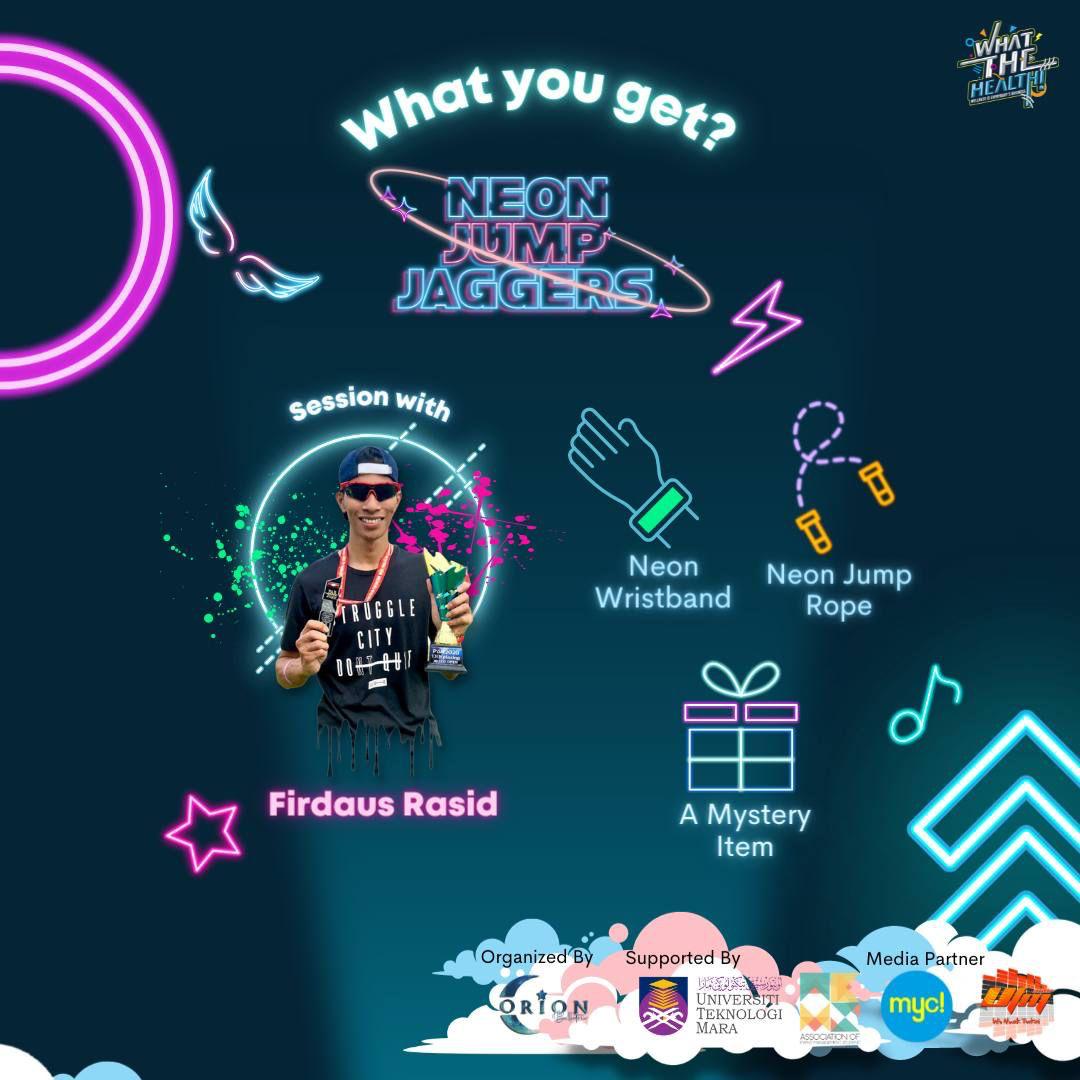 Don't miss the chance to meet the talented young lad who will show you the ropes, Firdaus Rasid, on the 24th June 2022 for Neon Jump Jaggers activity! Get new experience of jumping rope in the Dark and feel the difference by yourself!
🥦 Click on this link for registration!
https://beacons.ai/whatthehealth
🥬 This is our E-Flyers for more inquiries!
https://www.flipsnack.com/699EC7CC5A8/wth-e-flyers-cpldalfcjl.html
So don't wait up and grab your tickets before it ends by clicking on this link! 🎟️