Enchanteur University Roadshow Tour!
Wangi all day, barulah slay! Come visit the booths to get special promotions and discounts too!
Hey guys! Enchanteur is going to have a West Malaysia University Roadshow Tour! Free Pocket Perfume, Special Promotion, Lucky Draw worth up to RM140! Just waiting for you to come and claim at the Roadshow From 10am to 4pm! Please save our Roadshow Calander & See you there! Wangi All Day, Barulah SLAY!
Check out the roadshow dates below!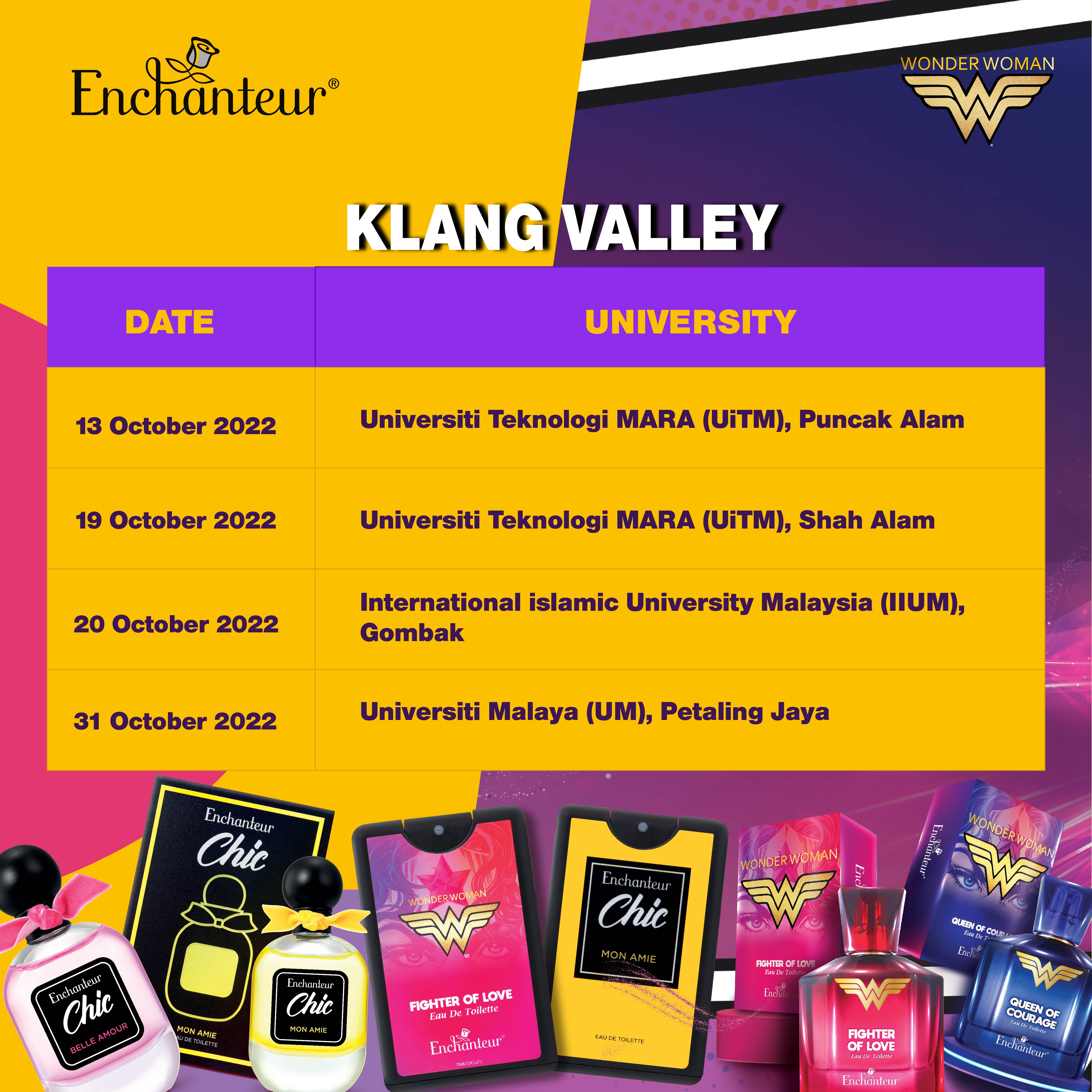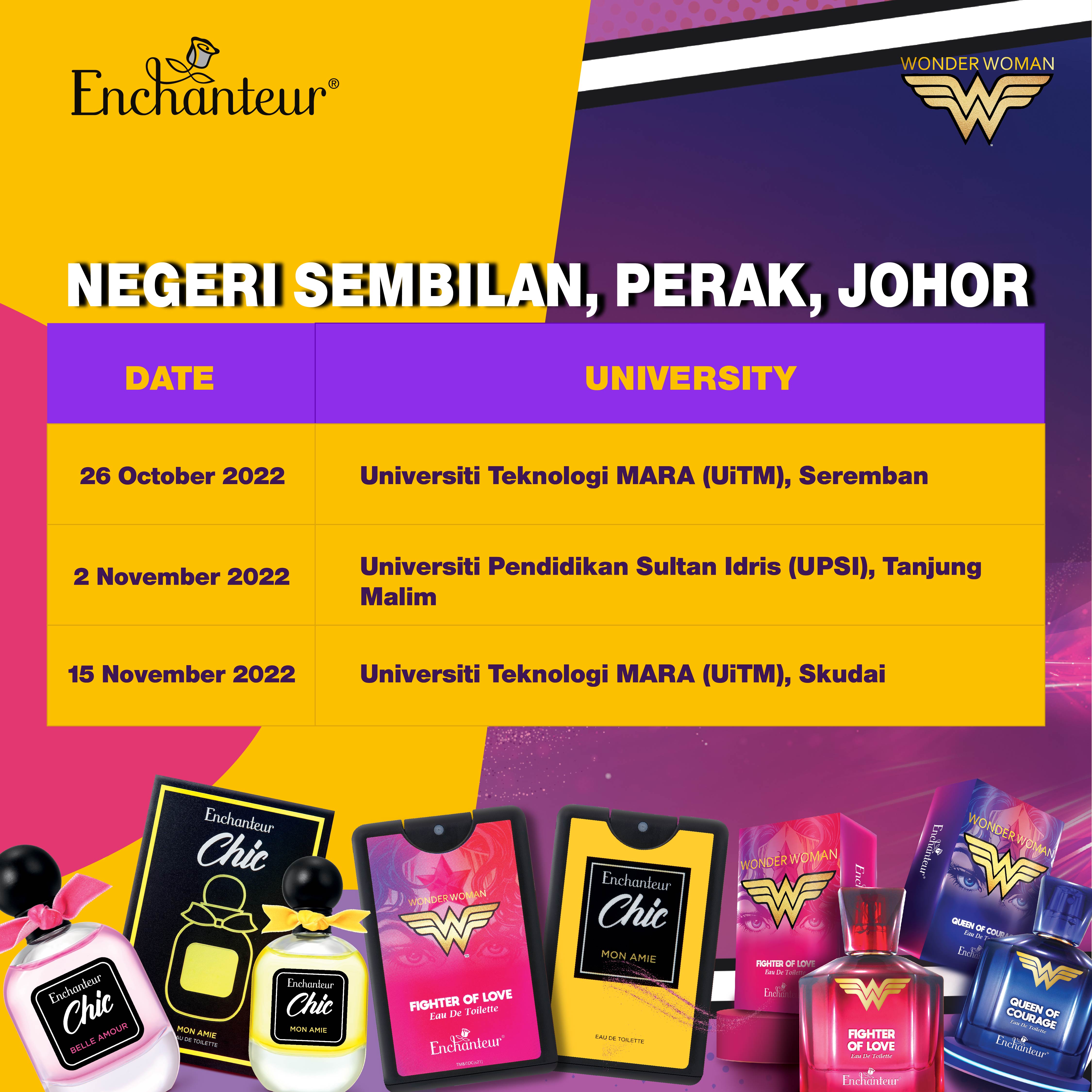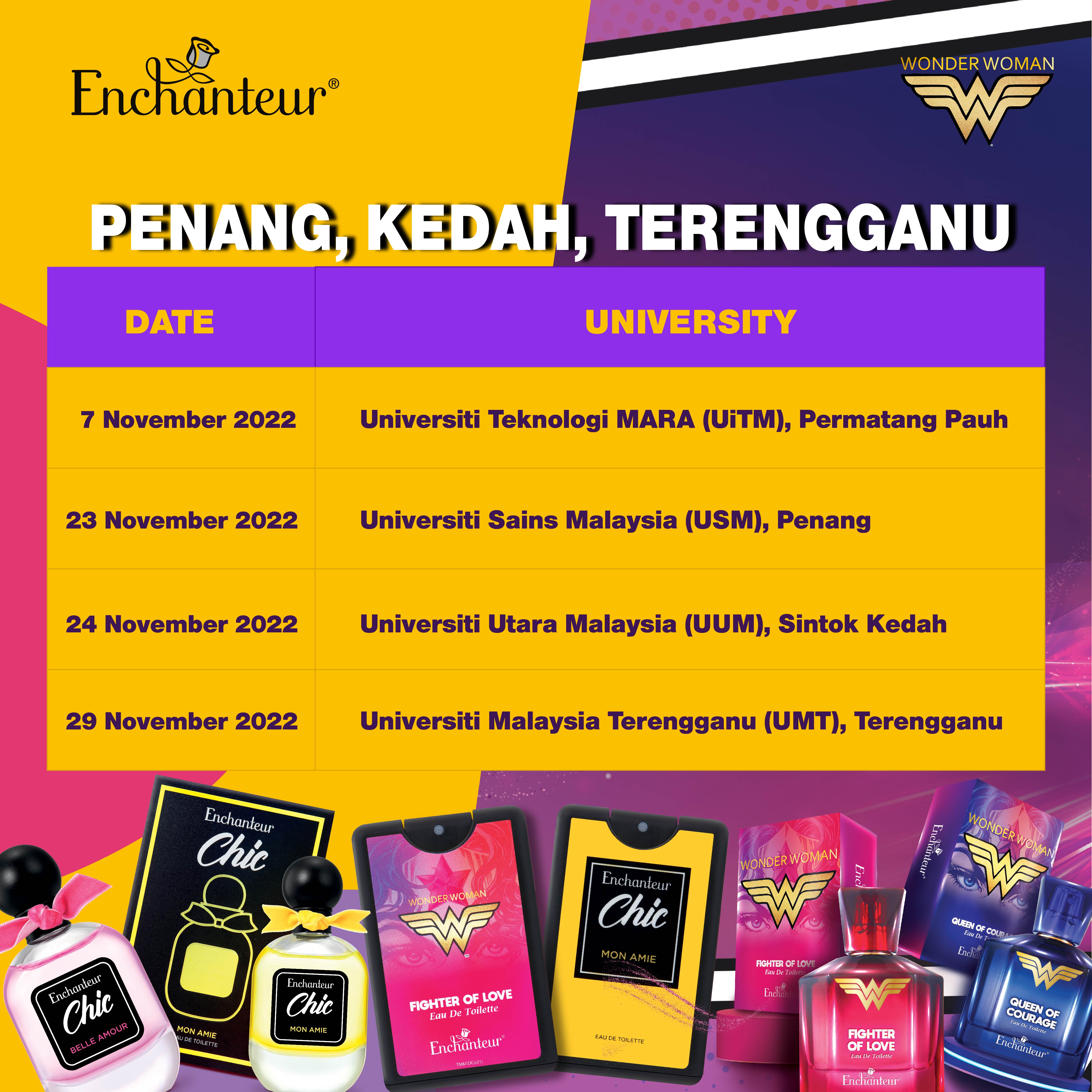 #enchanteurmy #wonderwomanperfume #DC #wonderwoman #enchanteurchic #racuntiktok #perfumeviral #fypmalaysia