TRMC 2021
3rd International Tourism and Retail Service Management Conference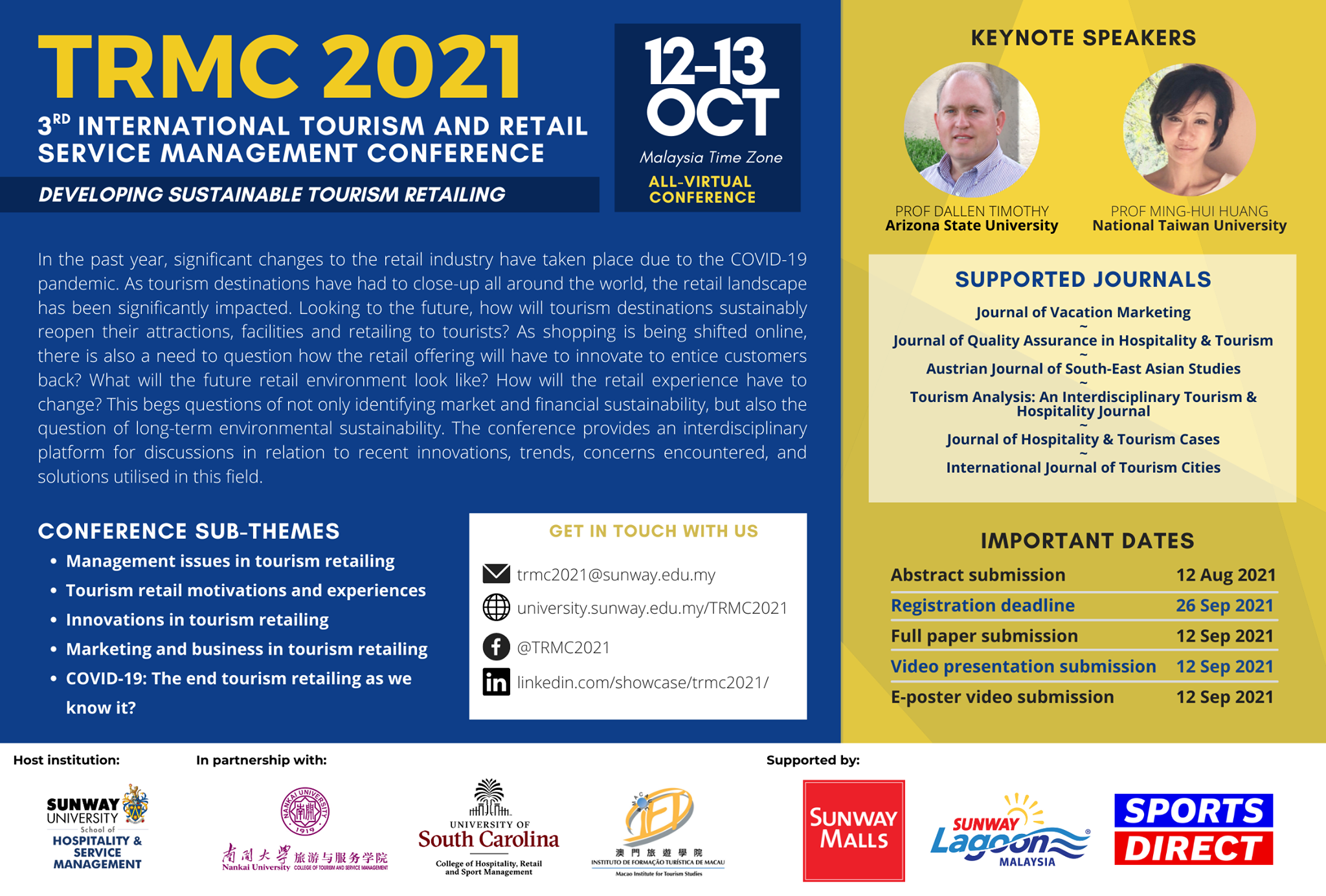 We are delighted to announce the launch of the 3rd International Tourism and Retail Service Management Conference (TRMC) 2021.
This conference is hosted in partnership with Macao Institute for Tourism Studies (IFTM),
University of South Carolina College of Hospitality, Retail and Sport Management (USA), and Nankai University (China).
We would like to invite you to join us at this two-day, all-virtual conference this coming 12 and 13 October (Malaysia time zone).


To find out more, head to the conference page: http://my.sunway.edu.my/trmc2021/

#TRMC2021 #SunwayUniversity #SHSM