Normally when crossing the street, we'll go to a designated crosswalk and wait till it's safe to cross the street.
Like look a Shibuya Crossing, it's huge and everyone can follow rules.
An unfortunate accident had happened in Johor after a police officer had crashed into a woman while she was crossing the road
According to a report by The Star, the victim is identified as Ang Hui Yin who is 46-years-old.
Chief ACP Ismail Dollah of the Batu Pahat district police has stated that the woman was crossing the road along KM6 of Jalan Kluang-Batu Pahat around 7:45AM.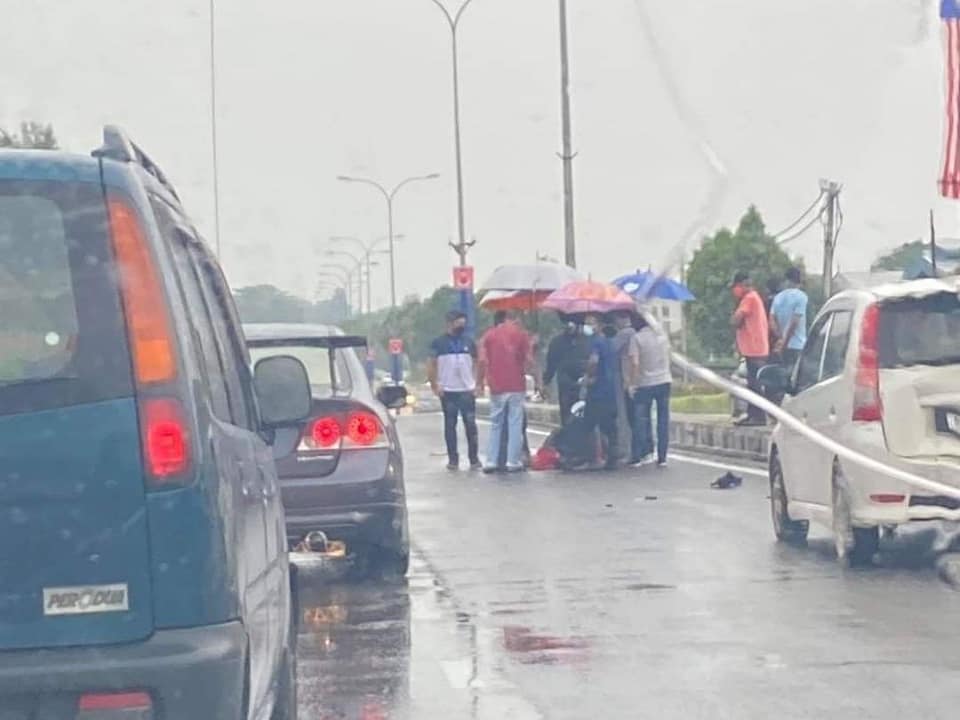 The police officer being attended by the public
It was drizzling when the incident happened, and the police officer was on his way to work
The officer was making his way from Parit Raja to Batu Pahat. Judging from the photos from the incident, it's to note that the woman may have been crossing the road illegally as there is no crosswalks in sight.
Unfortunately, she was pronounced dead at the scene. Meanwhile, the policeman had also sustained several injuries and was sent to the Sultanah Nora Ismail Hospital in Batu Pahat for medical treatment.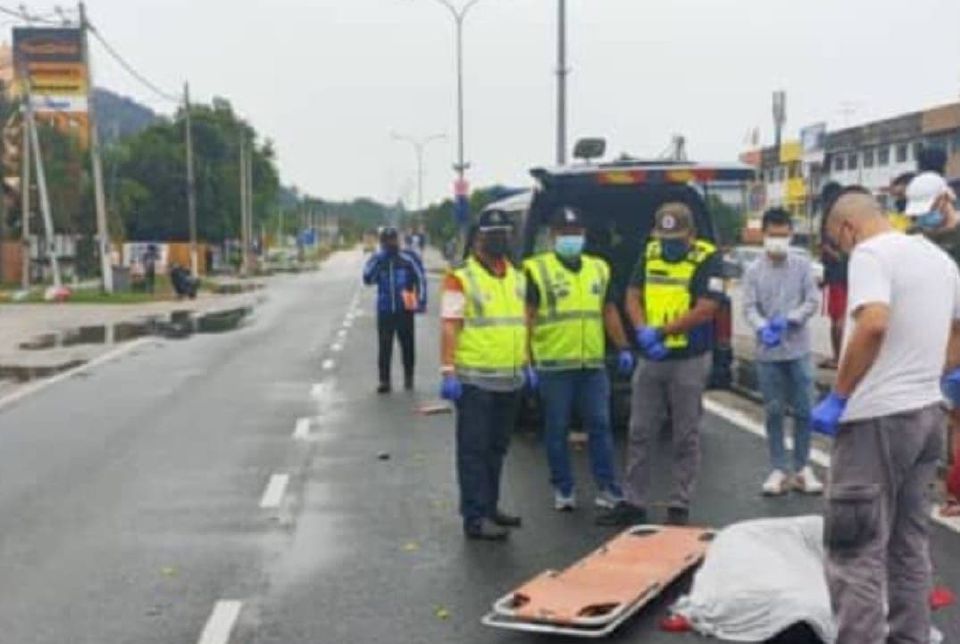 The unfortunate incident as the victim was propounded dead on the scene
The case will be investigated under Section 41(1) of the Road Transport Act 1987.
For those who frequently walk around in the public, please be aware of your surroundings and also please do not simply cross the road. If you need to get to the other side, do find a designated crossing section or an overhead bridge.
This safety precaution also goes to the road users as they will always need to be aware of their surroundings when driving.
*Sources: Visual and Reference Credits to Social Media, Says, Berita Harian & various cross references for context.
FOMO much? Follow our Facebook and Instagram for more updates.