The end of the "LOCKDOWN" seasons is coming soon .. so what have you achieved?
If you're like me, you may probably want to count watching the entire season of NETFLIX "StartUp"
(Team #JiPyeong please) or Zack Snyder's Justice League (4 hours long) as an accomplishment.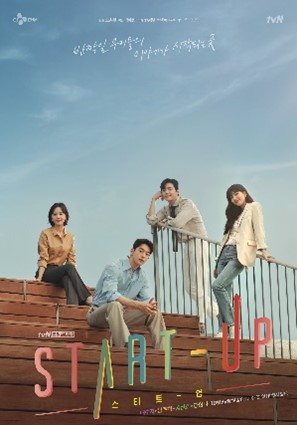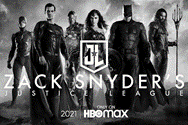 Elsewhere on the planet, some 46 year old South Korean Mom was self-shaping her HotBod
(Me: Envy much! (and I'm a 32 year old Guy) .. add Lust much too .. kidding LOL)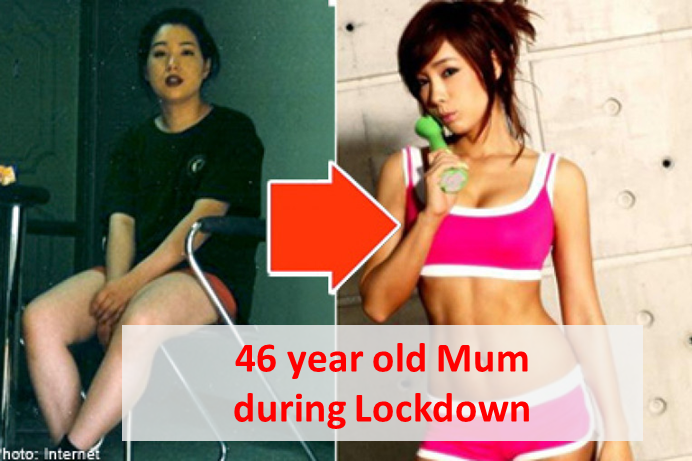 If Auntie Oonie can do this, So Can You! #Hwaiting #Fighting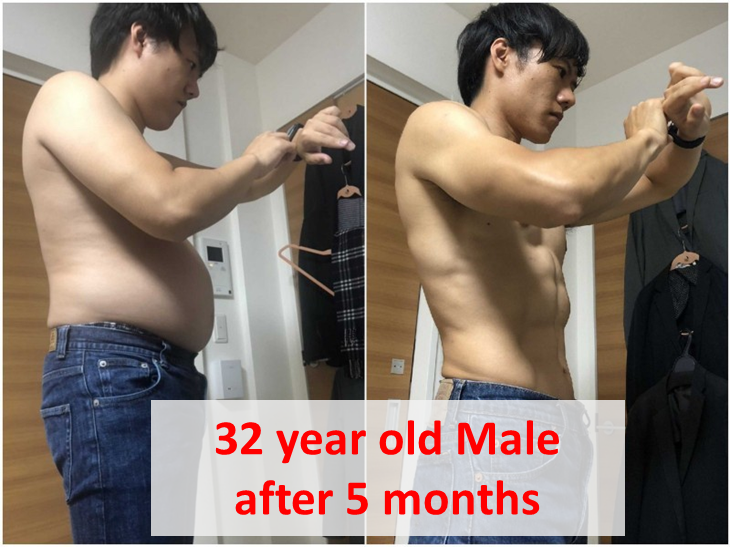 To avoid just ogling at 45-year old Oonies, I decided to look at benchmark 32 year old Asian Male Oppa examples. Even more questions arise.
How do they do it? I'm pretty sure they have the same (24) hours we all have.
After some hefty research; we put our thoughts into a FUN Video on HOW we start building a HomeGym from scratch.
The Story features our favourite Office Macha, Vishnu; who were one of the many victims of 'Relationship Break Up' during LockDown. The video showcases how low confidence & poor health results in poor self-image. A simple effective answer is to start a positive workout schedule.
Why a Home Gym? Not an (outside) Gym Gym

* Logistics. Less Travel = Less Excuse for skipping
* No Peer Pressure. You look good for yourself.
* 24/7. While no one will workout 24/7 (and you shouldn't) you can do this at your chosen time.

Added Bonus: Me Time 😊
Study courses or Hobbies or keep track of news on your iPad while working out. Do a 2-in-1 session.
As a Practical Checklist here are Quick 5 Step Tips to get you Started towards Building a HomeGym and getting a HotBod (and a New Reason to wake up Every Morning)
#1
Get a Smart Weighing Machine TIP: DO NOT BE AFRAID to read your own Weight!

A Smart Bluetooth Weighing machine will be your Daily Monthly Yearly Report Card.
It will auto measure everything like

1) How you Compare with Others in your Age / Sex Group
2) Your Body Fat% / BMI / Muscle % and many more stats

Once you know where you are (Current Status: FAT & OverWeight but ever Hopeful) you can start working on it for real.

Xiaomi Mi Body Composition Scale 2 (Smart Weighing Health Body Fat Scale) XMTZC05HM | Lazada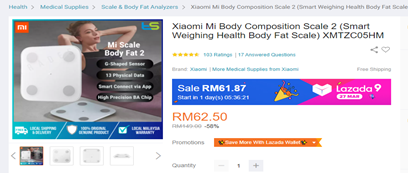 2 SET an IMAGE in your Head, Make it a DAILY HABIT

A Goal is not a Goal if it cannot "BE SEEN", at least inside your Head. Hence images of your top
K Drama Stars (with their ideally impossible BMIs) are easy to start with as a visual icon.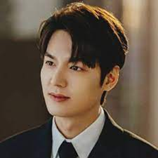 BMI 20.2
Lee Min Ho, 185cm 68kgs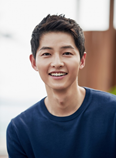 BMI 20.5
Soo Jong Ki, 178cm 65kgs
If you're not a full time K Wave HallYu Star, then just add +3 kgs above the weight of your favourite weight class K Star to maintain a healthy Lifestyle!
We won't even bother putting in the BMI of Korean K Drama Girl SuperStars here (as it's not very human norm)
When starting, don't go workout for "flat out Broke", as in working out MASSIVELY and PEAK and then STOPPING altogether.
Think of Brushing Teeth. It's a Daily Habit.
10 minutes a Day is a Good Start for the 1st 3 months or for the rest of your Life.
#3 ALL Exercise is broken down into the following (4) Body Movements
You can't escape these (4) Basic Movements
PUSH as in Push Ups or Tricep Curl or DIPs


PULL as Bicep Curl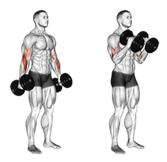 HINGE as in Abdomen Crunch


SQUAT as in Squat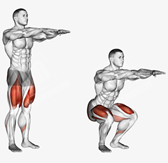 *Add Stretching + Cardio > and you're all set at Home
#4 WEIGHT equipment
#1 Kettle Bells
https://www.lazada.com.my/products/rcl-kb7080-8kg-vinyl-kettlebell-i100481146-s100683272.html?spm=a2o4k.searchlist.list.35.1dfd5b589K9UdO&search=1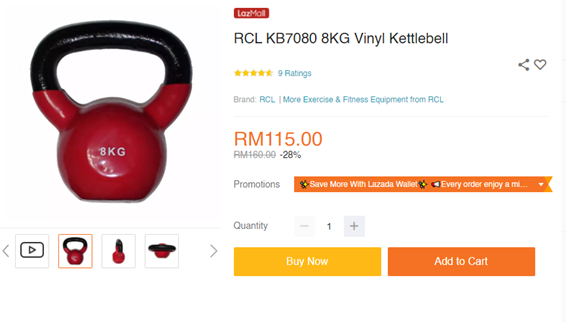 QuickTip: These are the fastest way to burn Fat & build muscles at the same time
For most average Guys, do start with a 10kg 16kg set
For most average Girls, start with a 6kg and a 8kg set
#2 Resistant Band Set
https://www.lazada.com.my/products/maxgear-11pcs-energy-resistance-bands-set-body-core-home-workouts-fitness-exercise-strength-training-bands-with-door-anchor-ankle-strap-loop-bands-for-gymnastics-free-pouch-i738018054-s1635418192.html?spm=a2o4k.searchlist.list.3.28d07319g2QaTp&search=1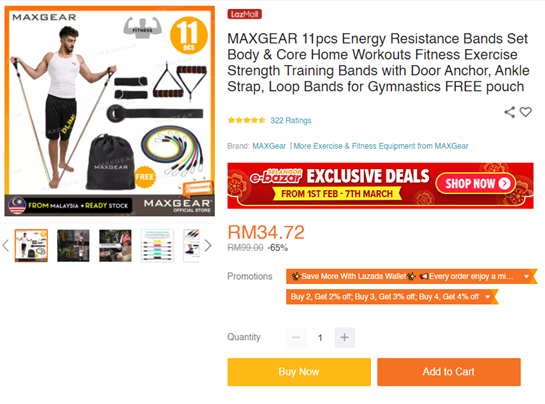 Great for on the go. Especially useful when you're watching Netflix or having a downtime.
The bands featured here can provide a complete Gym workout.
#3 DIP BAR

https://www.lazada.com.my/products/equalizer-parallete-dip-bar-yellow-new-and-improved-gym-equipment-i8887127-s10906895.html?spm=a2o4k.searchlist.list.37.5e0ef882dO5a6u&search=1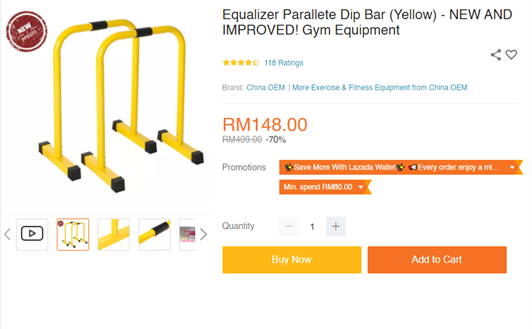 The amount of exercises with this is awesome. From chest workouts to Dips. Your weight is your main resistance.
#4 Medicine Ball
https://www.lazada.com.my/products/medicine-ball-1kg-10kg-i1934256240-s7783882413.html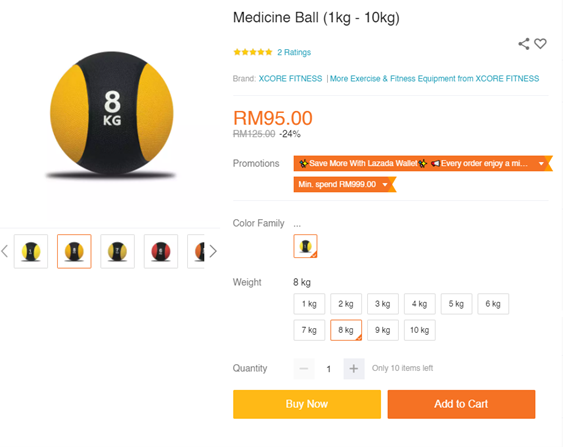 The secret to Russian and US Olympiads '6 pack Abs'.
#5 Adjustable Dumbell Set
https://www.lazada.com.my/products/dumbbell-bumper-plate-convertible-adjustable-set-home-gym-exerciser-40kg-40cm-connector-free-hand-gloves-i1823918901-s7237652847.html?spm=a2o4k.searchlist.list.25.678970a9NYaLCH&search=1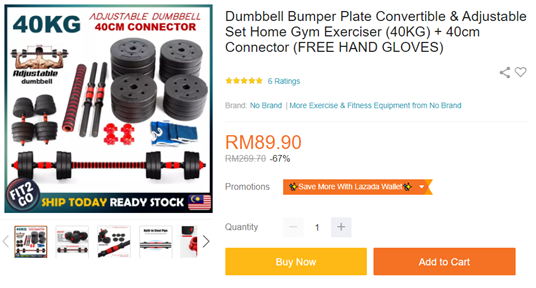 From dumbbells adjustable to become a barbell. Another perfect HomeGym must have.
#6 Foldable Sit Up Bench
https://www.lazada.com.my/products/fitexperte-1yr-warranty-sit-up-bench-foldable-adjustable-dumbbell-chair-incline-flat-decline-fitness-workout-exercise-weight-lifting-6-pack-training-gym-equipment-fe-db3203-i703586817-s1529030949.html?spm=a2o4k.searchlist.list.7.35e12e9bfKkpPY&search=1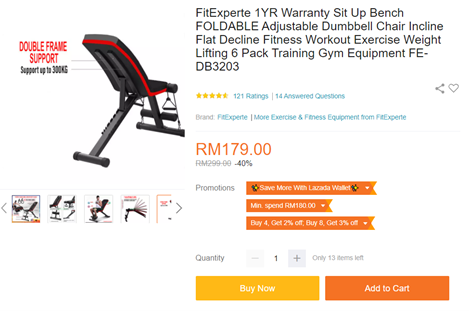 Advisable to Add on; only once you're serious and have started using the above simpler tools first.
Or else you have a new inclined Chair for your NetFlix sessions.
#5 CARDIO equipment
#1 Yoga Mat
https://www.lazada.com.my/products/onetwofit-25-inch-10mm-extra-thick-nbr-exercise-mat-soft-yoga-mat-i727628558-s1604788499.html?spm=a2o4k.searchlist.list.4.24a969d1mUJ8IJ&search=1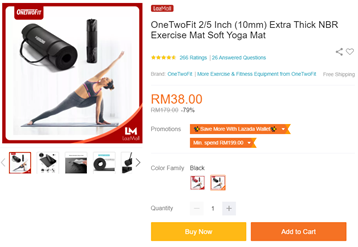 Most Girls like YOGA. Easy to Try. Hard to Master. The very minimum you need is a Yoga Mat
to avoid hard floor connecting with your soft body parts.
#2 (2KG) fitness neoprene Dumbbells
OneTwoFit 2kg Ladies Dumbbell Set of 2 Reduce Women's Arm Fat Frosted Texture Non-slip Girl Dumbbell Fitness at Home Weight Training(Pink) | Lazada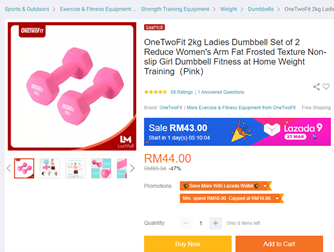 Easy to incorporate into your Youtube body fitness jamming sessions.
#3 XIAOMI Walking Pad R1
[Ready Stock] Xiaomi WalkingPad R1 Treadmill 2 in 1 Smart APP Foot Step Speed Control Folding Walking Jogging Machine | Lazada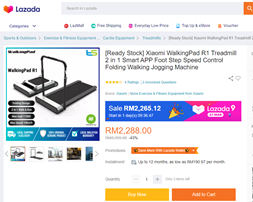 This is a treadmill that can be folded neatly under your Bed! With a Max running speed of 9.9kmh
(which is pretty fast by my standards) This foldable smart walking pad can connect with your mobile
and keep your stats. Perfect to set up anywhere, anytime.
Why we featured items from LAZADA
We intentionally chose LAZADA as a reference point, (not just because they are funding our 'Lifestyle Improvement' research); but because they REALLY HAVE the Right Equipment for the Right Price with Honest Reviews from other Malaysians for your trust and confidence.
Also a Fun spot to check out on your web browser or your Mobile App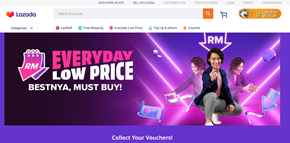 You can grab items that are featured Daily. You never know when some of the items that we recommended (or some gems that we haven't yet recommended) will appear here.
Helcare Pulse Oximeter Monitor Finger Oxymeter Meter Clip Sensor Oled Display Pulse Oximeters | Lazada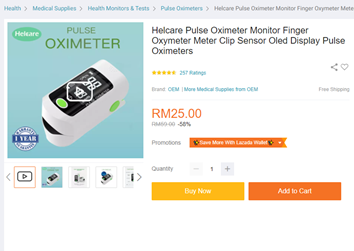 Personally for me the writer; I worry less when shopping with Lazada as I know they have a very responsive "Return Items Network" located near major towns (I counted, I live in Petaling Jaya next to 5 Lazada drop off sites within 3 km of my House)
Lazada Shopping Tip:
I also normally look for suppliers from Malaysia. The response to queries are usually much faster.